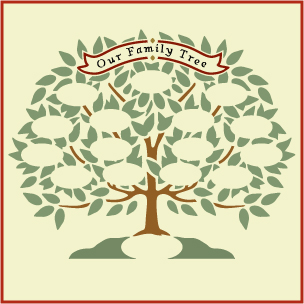 Lineage.
This simple word packs a whole lot of history. For some of this word can bring great pride and for others it can bring up old scars. With Christ we not only become a new creation (a new person) but we get a new lineage as well.
We get tied into a family that stretches back to the beginning of time! We can stretch that lineage back to Jesus and the apostles. That is so mind blowing to me that we are great decedents of the Apostles! And we are the decedents of many great men and women of the faith and many people, who even though not famous, were still obedient and faithful to Jesus' calling.
In this lineage there are no mistakes, we are all the result of the same thing: God's Grace and empowerment of the Holy Spirit to go for more. This grace and empowerment often worked through kind and loving people that loved God more than themselves.
As I reflect on my own spiritual lineage, I am blessed for the many men and women that poured into my life and sacrificed many things for me. These men and women will forever be held dear in my heart. It brings me great joy to know them and to know their story. They have been through a lot and have done a lot and I am blessed to have many great examples of how to live a passion filled life for Christ. Their examples and friendship have and will continue to spur me on in my own path and calling in Christ.
For those men and women I say this:
THANK YOU!! I love you all dearly.
-Joe